New Technology
Optovue OCT: Where Technology Meets Eye Health
Optovue's research, product development, and clinical teams are dedicated to developing technology that helps doctors manage treatment options for patients suffering from ocular diseases. In just a few seconds our painless and non-invasive OCT and OCTA imaging scans can give your doctor a comprehensive view of your ocular health.
What is OCT Imaging?
This type of imaging visualizes the structures of your eye – from the front, or anterior segment, to the back, or retina. Your doctor may use OCT aid in diagnosing disease and managing your ocular health.
iWellness Exam
TheWellness scan is an easy-to-read report that displays the thickness of your retina and your ganglion cell complex as compared to a database of normal eyes. These metrics along with a high-resolution image and symmetry analysis help to identify if you are displaying the early signs of retinal disease or glaucoma.
---
Icare Tonometer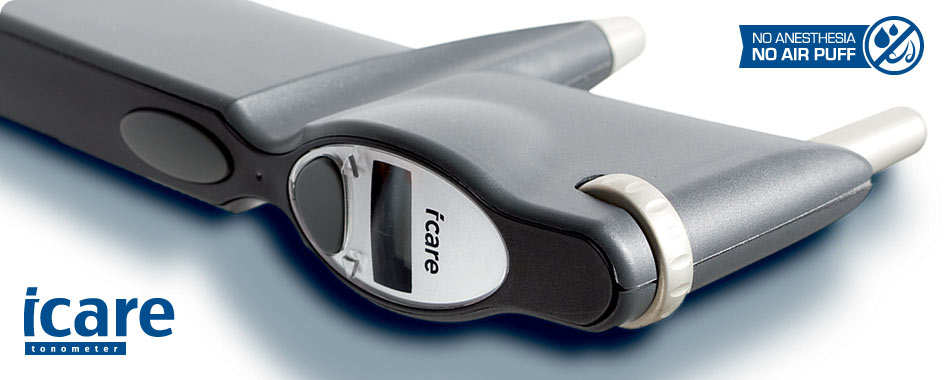 With our new ICare Tonometer Dr. Sagona is able to measure your intraocular pressure (IOP) without the air puff. Requiring no drops for its use, the quick and painless ICare Tonometer makes IOP measuring easy, a more pleasant experience and plays an important role in glaucoma screening.
Centervue DRS Digital Retinography System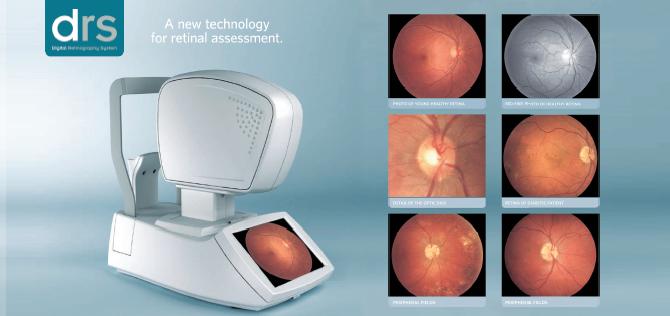 The DRS is a non-mydriatic fundus camera. A fully automated device, the DRS captures digital images of the central retina without pharmacological pupil dilation. Dr. Sagona will use these images for screening of diabetic retinopathy. DRS is in the new frontier of non-mydriatic, digital retinal imaging, thanks to its fully automated operation and low power flash help ensure patient comfort.
Photo of young healthy retina
Red-free photo of healthy retina
Detail of the optic disk
Retina of diabetic patient